ELDER LAW ATTORNEY IN INDEPENDENCE, MISSOURI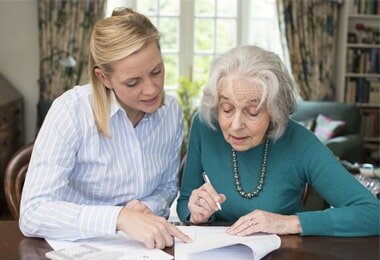 Elder law is another area of estate planning, which focuses mainly on the needs of families and individuals as they age. These issues of aging include senior housing and home care, long-term (or nursing home) care, guardianships, and health care documents, Medicare and Medicaid. I can offer sound advice on any issue relating to elder law and how to protect the ones you love.
SENIOR HOUSING & LONG-TERM CARE OPTIONS
THE LONG TERM CARE DILEMMA
As more of our population ages, many of us confront elder law-related issues, whether they are for ourselves or for our parents. One of the most pressing issues with this can be long-term nursing home care, which usually will not be covered by traditional health insurance. Depending on your location and the level of care you will need, nursing home care can cost as much as $35,000 to $100,000 per year. The average stay is slightly more than 3 years. Many people end up paying for nursing home care until their personal (or family) assets are gone, then they may qualify for Medicaid to pick up the rest of the cost.
Very careful planning can help protect your assets, either for your spouse or for your children. It is best to make sure you receive the benefits to which you are entitled under Medicare and Medicaid.
MEDICARE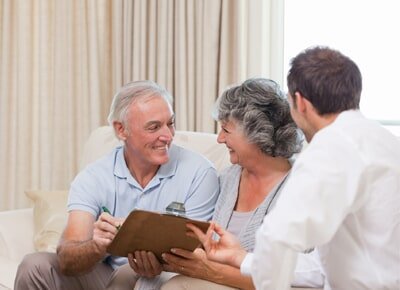 Clients are often confused between the differences between Medicare and Medicaid. Their names are very similar, but the programs are quite different. Medicare is known as an entitlement program, a federal health insurance program put in place for people to enroll in when they turn 65 years old. There are no financial qualification rules in order to enroll. Medicare has two main parts: Part A and Part B.
Medicare Part A will cover in-hospital care, extended care after a hospital stay, some home health care services, and hospice services. The rules for nursing home coverage are strict and, in fact, Medicare pays for less than 9% of nursing home care in our country.